The Kansas City High School Boys Volleyball League will conclude its first season with an end of the season tournament on Saturday, April 27th.  Below is the schedule and additional tournament details.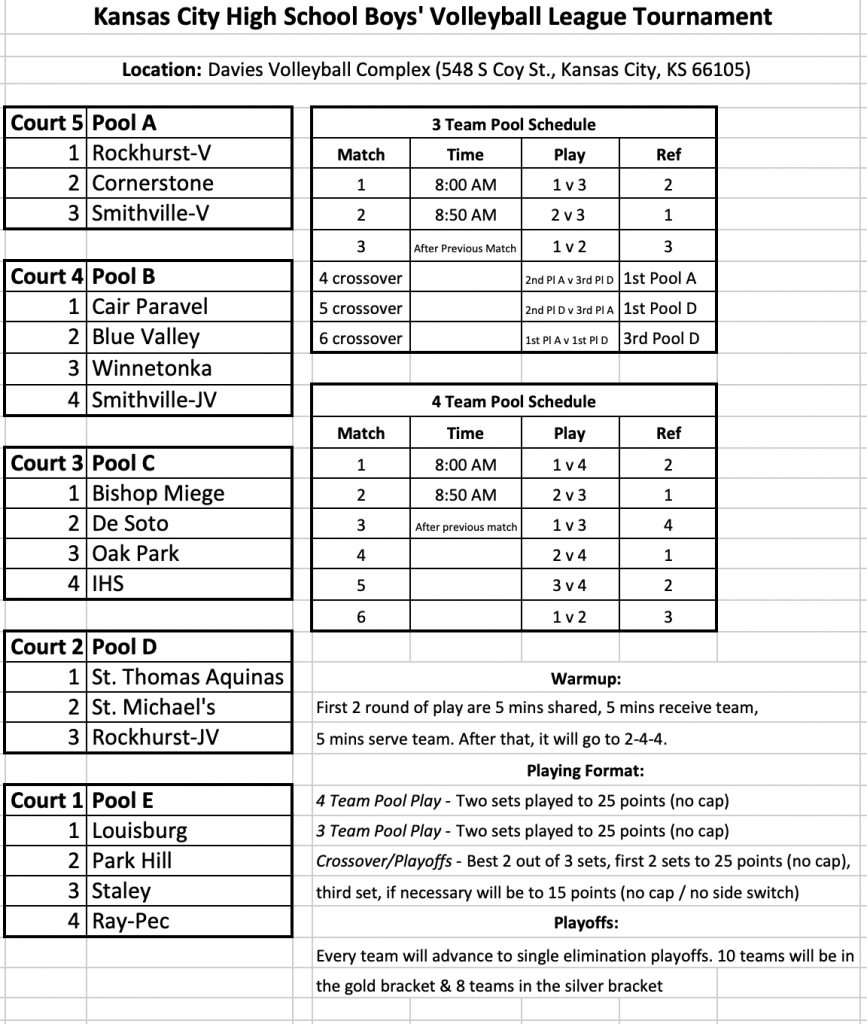 Concessions:  A full concession stand with many food & beverage options including subway sandwiches will be available at the Davies Volleyball Complex.  Outside food & coolers are not allowed in the facility.
Admissions:  There is free admission for spectators into the tournament.
Parking & Gym Entrance:  The main parking lot & gym entrance is on the west side of the building. There is limited additional parking on the east side of the building.  Do not park in the Family Dollar parking lot as your car may get towed.
Seating:  There is bleacher seating available at each court. There is limited space for spectators who bring their own chair.